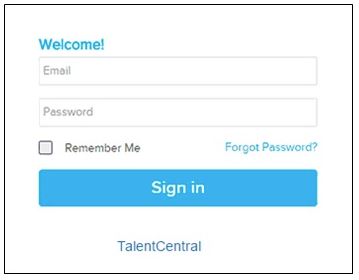 The first time you visit the TalentCentral™ platform to complete an assessment, you will need to create an account.
Click on the link in your invitation email (highlighted in yellow in the below screenshot):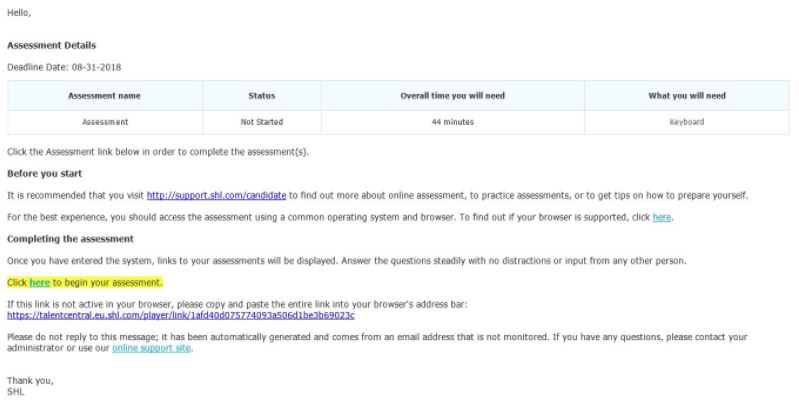 The following page will be displayed. Click on
Create Account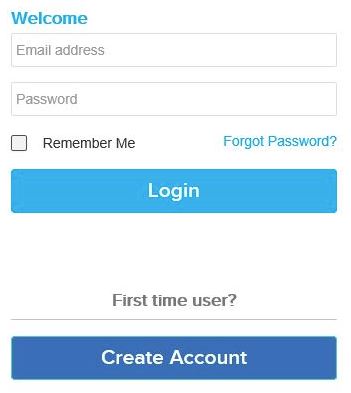 Enter your details in the required fields and click on
Submit
. You will need to make sure that you remember the password you have chosen so you can log back in at a later time, if required.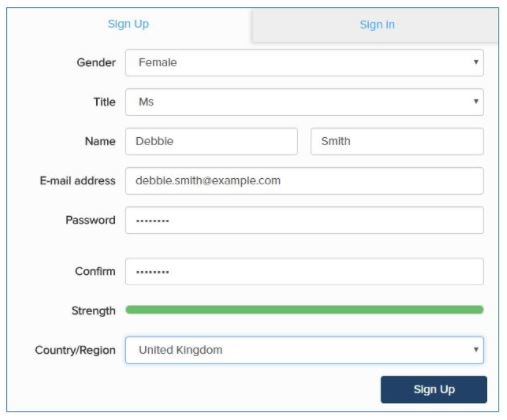 Please follow the on-screen instructions to proceed to your assessment.
If you did not find an answer to your query in this article, please try one of the following articles:
-
The invitation email asks me to log in with my existing password, but it doesn't let me log in. What password should I be using?
-
What should I do if I have forgotten my password?
-
What should I do if I have forgotten my username?
If you have any questions, please get in touch with your local Technical Support team by using the Contact Us widget on the right side of this page.