If you want candidates to be able to self-register for a test, you can create a project and enable the Multiple Use Link option in the Candidate section.
Multiple Use links cannot be used to retest a candidate within the same project.
If you have the Duplicate (or Duplication) Application Check setting turned on and want to allow your candidates to complete a test again, we recommend you add them again individually by creating a Single Use link.
Create a Multiple Use link
Under
Candidates*
, click
Enable Multiple Use Link
on the right side of the screen. Enter the number of candidates you want to take the test on this project (up to a maximum of 9999).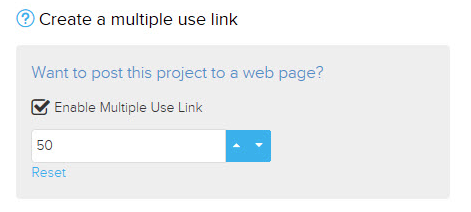 Work through all the remaining sections of the project setup. When you are satisfied that all the choices on your project are correct, click on
Create Project
.
When the confirmation message is displayed, click on
View Project
. Click on
Add Candidates
. Click on the
Multi Use Link
button that will now be displayed under the
Multi User Link Information
header.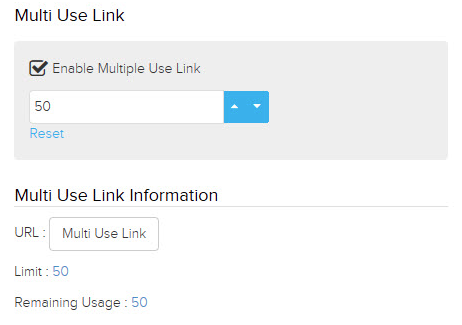 Click on the clipboard icon to the right of the URL to copy it to share with your candidates.